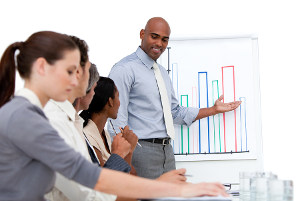 I recently wrote an article for SearchHealthIT.com entitled, "Healthcare Analytics and Quality Improvement Teams Must Collaborate." In the article, I share that I am a very strong advocate of enabling frequent and open interaction — and where possible, integration — between healthcare analytics and quality improvement specialists.
In the article, I explain that quality cannot be improved if QI experts are unfamiliar with whom to ask for analytics-derived information and insight, what to ask for, or even what information is possible or available. Further adding to the communication gap, analytics teams may not be familiar with the context of the data necessary to get any analysis "right". This gap can be bridged, I have found, when QI and analytics experts are integrated on QI projects, so they can collaborate to identify what information is essential for the success of a project.
Common success factors that I have found to help integrate the activities of QI and analytical professionals within a healthcare organization are to:
Identify common goals and objectives
Provide basic cross-training
Ensure executive support
Share in the success
To read the entire article, including more descriptions of the above success factors, follow this link.
To receive updates when new articles are published, and to receive special bonus features (including subscriber-only special reports), please sign up for email updates using the form on the right-hand side of the page under "Sign-up for Updates".