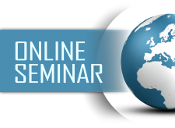 Please join me for a webinar I am conducting with the National Institutes of Health Informatics (NIHI) on November 2, 2016. Entitled Data Analytics Primer for Healthcare Leaders: Transforming management with (the proper) analytics, this session will provide healthcare leaders with the essential information they need to fully leverage the power of the data within their healthcare organizations.
During this 1.5 hour session, I will cover how to synthesize data from source systems with proven Quality Improvement (QI) methodologies, well-defined quality and performance goals, and powerful analytical methods to enable more insightful, fact-based decisions within a healthcare organization.
The purpose of this webinar is to help enable your healthcare organization to better:
Transform analytics from a collection of reports & dashboards to a fully integrated management system and drive evidence-informed decision-making at all levels within the healthcare organization
Deploy the optimal data, team, technology, and analytical techniques to achieve the performance goals of your organization
Align quality and performance goals of management, departments, and programs to provide actionable intelligence for healthcare executives and transformation teams
In addition, one webinar participant will be randomly selected to win a copy of my recent book, "Healthcare Analytics for Quality and Performance Improvement."
Please visit this webinar's page on the NIHI website  to learn more about this upcoming webinar and to register.