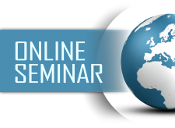 Join me on January 29, 2015 for my National Institutes of Health Informatics (NIHI) web seminar entitled "Advanced Healthcare Performance Measurement". Click here to register.
About the Session
The complexity of health care demands that a robust approach to measuring quality be followed. Healthcare quality and performance must be defined in terms that are quantifiable—meaning they can be measured, monitored, analyzed, and acted on. Quantitative approaches combined with proven quality improvement frameworks and tools improve decision making by replacing gut instinct with data-driven, transparent, verifiable, and robust decision methods.
This session will cover advanced healthcare performance measurement by focusing on obtaining good data (from both computer source-systems and manually-collected audit data) and how to visualize data to identify healthcare quality and performance issues, improvement opportunities, and progress towards improvement. Participants will learn how to develop, interpret, and utilize statistical and graphical tools (such as dashboards, run charts and statistical process control charts), and will encounter various tools (both proprietary and "open source") that enable users to build high-impact visualizations to make more insightful, fact-based decisions.
Expected Outcomes
Several of the outcomes you can expect from attending this web seminar include:
Generate effective data visualizations that communicate where improvements are necessary and what progress has been made
Overcome performance measurement data availability and data quality challenges
Develop effective indicators that drive quality and performance improvement
Learn the differences between and when to use run charts and statistical process control charts
Discover best practices for effective performance measurement data visualizations
Registration
I hope that you'll join NIHI and me online for this informative 1.5 hour session on January 29, 2015 at 12:00pm (ET). Click here to register.